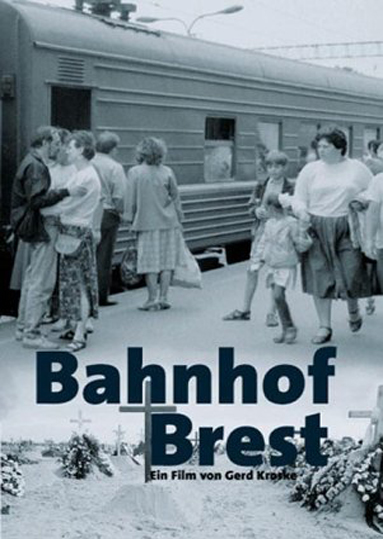 | Title: | Vokzal-Bahnhof Brest |
| --- | --- |
| Country: | Deutschland, 1994 |
| Format: | 35mm |
| Version: | Russisch |
| Subtitles: | englische UT |
| Director: | Gerd Kroske |
| Camera: | Dieter Chill |
| Editing: | Karin-Gerda Schöning |
| Editor: | Werner Dütsch |
| Production: | Ö-Film |
| Co-Production: | WDR |
| Support: | BKM, Filmbüro NW |
| Distributor: | Deutsche Kinemathek |
| Worldsales: | Deutsche Kinemathek |
Brest is not situated in Brittany. The terminus Brest is the frontier station between Belorussia and Poland. This place has seen many conquerors come and go. Therefore the terminus is a real and an anonymous space for telling about history and human fate. The manifold depicting of a suicide commited by a believing country defender stands besides the story of a young soldier, having lost his bearings, without his army and his relatives, it stands besides the tales of a man having survived the German and the Soviet concentration camps and stands besides the  all-beating humor of the singing taxi-driver. The most anxious question about the sense of all those sacrifices and privations -even about  those of the last two wars – was not pul neither from the medal-adorned Soviet war veterans at their feast day, nor from the Austrian battle-field veterans, lamenting about the "Bolshevik demagogic publications" against fascism. Archival material of the "Heroic Soviet Historiy" and war graves again and again make the film to a journey of the 20th Century.
»Grand Prix de Cinéma du réel«, für »VOKZAL-BAHNHOF BREST«
(17. International Film Festival »Cinema du reél«, Paris/ Frankreich 1995)
»Prix  Menção Honrosa«  für »VOKZAL-BAHNHOF BREST«
(VI. Encontros internacionais de Cinema, Lissabon/Portugal 1995)